Charlotte and Ian first came to me in June, recently engaged, telling me that they wanted to get married as soon as possible around November time. As November tends to be quite a quiet time for wedding suppliers I told them this would definitely not be a problem so we quickly started planning.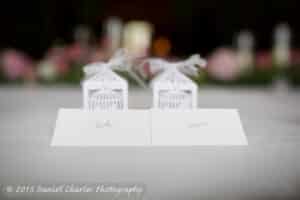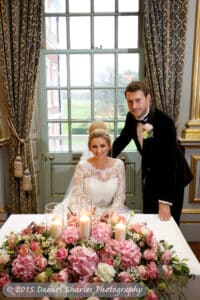 After the initial consultation with Charlotte and Ian, I quickly suggested Knowsley Hall as the perfect venue for what they wanted for their wedding; grand stately home in the Merseyside region, enough for 85 people in the day, 150 in evening, rooms for people to stay and exclusive use.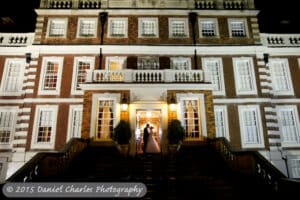 After the initial site visit I gave Charlotte some suppliers that would suit their budget and their style and then arranged the consultations for them to speak to the suppliers. I attended all meetings to ensure continuity and kept a spreadsheet with all payments so the dates were kept accounted of.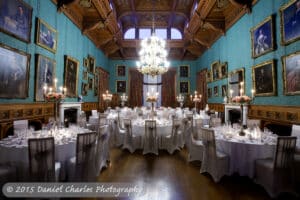 The day of the wedding unfortunately was a cold, wet and windy day but luckily for them Knowsley Hall is the perfect venue when this happens as it is big enough with gorgeous rooms for all guests to be comfortable in. Also their 9 month old baby Teddy wasn't very well but I had booked them a nanny for the day to look after him so they didn't have to worry about him and they knew he was well taken care of.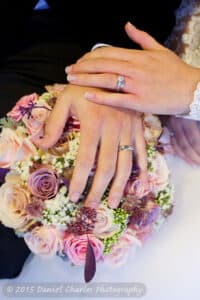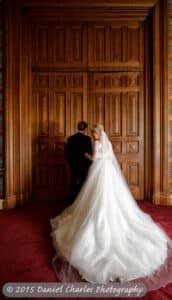 I got there early and met the fantastic Katey of Blue Orchid in Hoylake who was providing the wedding flowers – from the initial consultation it was clear that Katey would provide exactly what Charlotte and Ian wanted and they turned out beautiful. Katey was soon followed by Danielle who provided their lovely cake. After putting out all the wedding favours, table plan and making sure everything was perfect, Charlotte and the bridal party arrived after getting their hair and makeup done at Peaches and Cream in Liverpool City Centre.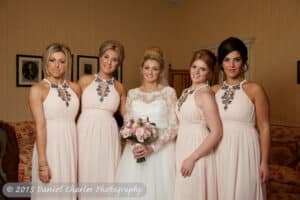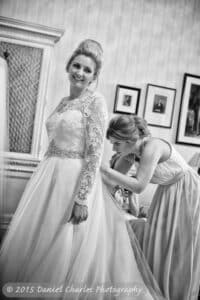 The day went fantastically, Dan Thurgood from Daniel Charles Wedding Photography was the photographer for the day and instantly put Charlotte, Ian, their family and guests at ease and took some lovely photos as you can see. The speeches were extra special to their family and friends as they announced that they were recently pregnant and expecting a baby girl.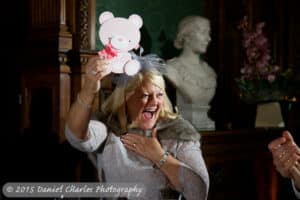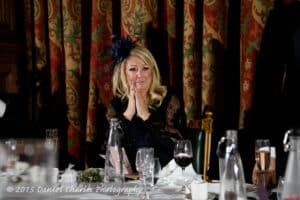 Progressing to the evening, Supersession kept the guests entertained with fantastic sets and everyone enjoyed the Booth Brothers' Photo Booth. The day had been meticulously planned and everything went according to plan. Be sure to check out the lovely testimonial I have received from Charlotte and her family.
SUPPLIERS:
Wedding Planner: Charlotte Elise Weddings and Events
Photographer: Daniel Charles Photography
Florist and Venue Dresser: Blue Orchid, Hoylake
Venue: Knowsley Hall
Makeup/Hair: Peaches and Cream
Cake: Danielle Parker
Stationery: Dragonfly Couture
Entertainment: Jade Sings, Supersession