I often hear some people say 'I don't need a wedding planner they have coordinators at the venue' and the main difference between us is that the in-house coordinators take care of
their 

organisational aspects such as maybe the food, directing parking, lighting fires etc whereas I pull all your planning together including all of your suppliers. I send this detailed running order to the venue and liaise throughout the build up so they are aware of all the timings.
I have heard many stories where the venue coordinators aren't even aware of what time the cake is being delivered or the band is arriving to set up for example but I will be there
all day

to oversee everything and meet all the suppliers.
 However, even if there are coordinators at the venue, we are still asked 'what is the advantage of hiring a wedding planner at all?'
Firstly, busy professionals who work full-time or have a family often find they don't have the time to arrange consultations and meetings and call around to get various quotes off suppliers.
We take care of that by listening to your visions and dreams for your wedding, suggesting the best suppliers for you and making the appointments at a suitable time for you. We will also be in attendance to help go through all the finer details.
Hiring a wedding planner does

not

mean you lose control on the planning of your day – we keep you in the loop throughout consistently and only plan the areas you want us to plan whether big or small.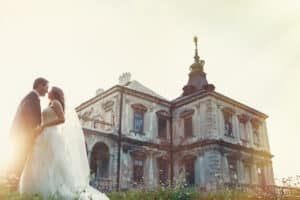 Another advantage of hiring a wedding planner is knowing that you will get the best prices for each aspect of your wedding. We work with some of the best suppliers in the industry and our close relationship with them means that we can get you the best prices and discounts available without compromising on your style, vision and budget. We also keep track of payment dates on a constantly updated spreadsheet so you don't need to worry about missing a payment.
If you are thinking of having a destination wedding abroad you might be asking 'Where do I start?' We can help you with this as we have fantastic relationships with suppliers in countries all around the world.
We offer a range of personalised packages to suit you at different stages of your planning and they can be tailored to your needs. So don't panic if you have already booked something, we can jump right in at any stage, take over and help you with the rest. With outdoor weddings or marquee/tipi weddings it is recommended you have a wedding planner to help you plan and organise from the beginning or if you would just like a professional there on the day to set up and oversee everything. We can help you with this with our On-the-Day Wedding Management package.
Your wedding day is one of the
biggest

and most

important

days of your life and you should be able to wake up

relaxed

and

stress-free

ready to enjoy your day. Having a wedding planner means that you can do this as we create an extremely detailed running order with every supplier knowing the timings of the day.
We get to the venue early to set up, meet the suppliers and oversee everything is going to plan and then we stay in the background from start to finish to ensure you have the best day of your life and if there are any issues we are the first port of call rather than you or your family.
I have met so many people over the past year who have said to me 'Oh we didn't have a wedding planner but I wish we did' or 'If I got married again I would definitely hire a wedding planner'. There are horror stories of people feeling so exhausted in the lead up to the wedding with arguments occurring and just not enjoying their engagement and the build up to the wedding.
---
Charlotte Elise Weddings and Events guarantees that you will be able to enjoy your day, it will be stress-free and everything will go according to plan. You will be able to look back in the period leading up to your wedding with happy memories and at the end of it you will have a fantastic wedding day that is exactly how you envisaged!
Please do contact us today – we are offering complimentary consultations which will be a meeting either face-to-face or via Skype to listen to your dreams and visions for your wedding day and talk about how we can help you. Call us on 07833253416 or fill in the contact form.
Charlotte x