We actually get asked this a lot – particularly at wedding shows where we have excited brides and grooms to be getting inundated with information from so many suppliers. We thought it would be useful to write a blog post just to let you all know what it is wedding planners actually do and why you should definitely be considering getting one!
I'm sure a lot of you when I mention the word 'wedding planner' will think of the words 'expensive', 'out of our budget', 'I can do it myself' or envisage us running around with a headset coming up with extravagant, expensive ideas taking all of the control away from the bride and groom to be! The reality is extremely different.
We help you stick to your budget
It's extremely easy to get over excited, dream about a pinterest wedding and therefore go over budget by pinning 100 pictures to your 'wedding board'. Our job is to keep to your budget and even go under your budget as we can negotiate the best prices and get the best discounts for you often up to 20% off the standard price.
We always tell our clients that the fee you pay us we can save you in discounts and negotiations from suppliers.
"We actually realised after our wedding that the money we spent on Charlotte Elise Weddings and Events we made back in discounts and negotiations she got us on suppliers so we basically got a wedding planner every step of the way and didn't spend any extra money!" – Wedding Client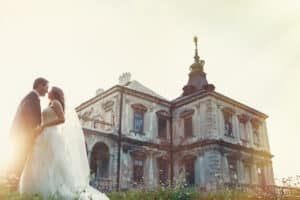 We save you time
Can you plan your wedding yourself? Yes of course you can we don't claim that you can't however you are trying to do it whilst potentially juggling a full time job, a family or even planning a wedding in a location you don't even live. This is our full time job and so we have the time to negotiate the best prices with suppliers rather than you receiving 50 different photographer quotes and narrowing down the cheapest one. We take the stress away from you yet keep you involved every step of the way.
Allows your day to be stress-free
Do you really want your Dad running around paying the band or the DJ? Do you really want to rely on your best men/ushers to get the guests in their seats before the ceremony? Do you really want to be asked in the middle of your wedding breakfast whether it is Aunt Jane or Uncle John who is gluten-free as the caterers have lost the dietary requirements? Do you really want your family and friends to get their early to put out your wedding favours and place cards?
I could really go on and on and yes some of you may claim your 'in house wedding venue coordinator' will do this but I promise you they won't. On the day itself you might have someone different even being there that you've not even dealt with before.
If you want your day to be stress free for you and your family then hire a wedding planner – we are there all day and know your wedding inside and out.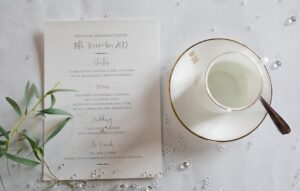 We save you messaging 50 suppliers on Facebook and waiting for their responses
I'm sure some of you are members of a Wedding Facebook page in your area and you have seen countless photographers/florists/musicians etc and quickly contacted them for quotes. I'm sure your inbox is full of different quotes and different packages. But which one to go for? Which one will fit exactly with your theme and which ones are really reputable in the industry and won't let you down?
Rather than take away all control of your wedding which we never do, we recommend 2/3 suppliers of each category to you based on your ideas, visions, theme and budget which are completely tailored to you. No two weddings are ever the same so we never recommend the same suppliers to all of our clients. We know which suppliers will fit with you perfectly – remember we have years of experience in this industry and have done it hundreds of times. You then choose which ones you like and we get you really detailed quotes. We even accompany you to the consultations which we make on your behalf or if you are too busy/don't live in this area we can visit on your behalf.
Ultimately, we make the planning process 100 times easier for you whilst you are still in control of planning your wedding. It is also not completely out of your budget, we offer a range of packages to suit all budgets. You will have the wedding of your dreams with no stress for you and your family.
Don't forget a Wedding Planner is extremely different to a venue coordinator. So if you would like more information on the packages we offer – please contact us on 07833253416 or info@charlotteelise.co.uk