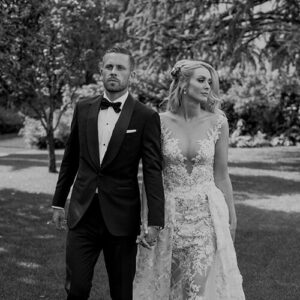 Gylfi Sigurdsson & Alexandra Ivarsdottir, Bride & Groom
Charlotte and her team did an amazing job for us on our wedding day. She managed to make our dreams a reality and it was so wonderful to see everything come together on our weekend in Italy. We managed to have a stress free event and really enjoy ourselves. She was there for us from day one and made our wedding so special. We were really happy with the suppliers and everyone that worked on the wedding.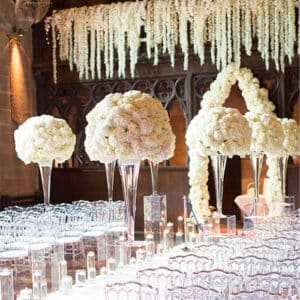 Rachael Bellew, Bride
From our first conversation to my final meeting Charlotte was amazing. She dealt with all suppliers, venue bookings etc that took the stress of everything which felt like a weight had been lifted. Even when I wanted things changed last minute literally the week before my wedding Charlotte sourced them for me and everything went to plan. In all our meetings Charlotte was so professional and came up with some great ideas. I was so nervous leading upto my big day but Charlotte made us feel so comfortable. On the day she worked with the venue and everything was perfect I wish I could do it all again xx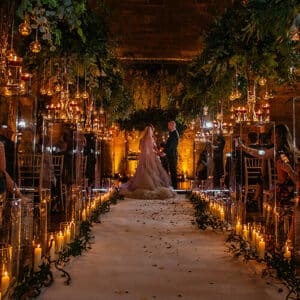 Emma Bateman, Bride
Charlotte was fantastic in every way. We could not have had the day we did without her. In the run up to the day nothing was too much trouble and our emails were answered very promptly which is important at that time. On the day she was on hand for anything we needed and coordinated everything so beautifully! I would recommend Charlotte 100% as she not only ensures everything goes to plan but also enhances the day.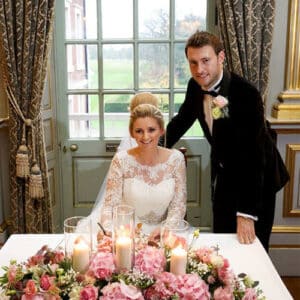 Charlotte McCormack, Bride
Charlotte is in our eyes, a planner extraordinaire; helping to successfully execute our wedding at Knowsley Hall despite us not confirming the date or venue until 7 weeks prior to the actual day. We hired Charlotte to help coordinate our wedding from start to finish, and could not have asked for anything more. She organised everything from meetings with suppliers, down to negotiating prices, and arranging everything (and everyone) on the day. We never doubted for a second that everything would run smoothly, and true to form she executed the day to perfection. Charlotte did an excellent job of taking control of the various suppliers and performers we had coming throughout the day; and all agreed that the transition from day to night was seamless. There was not one point in my day where I had to think about anything (or anyone) else except myself and my husband which really made for a surprisingly relaxing experience. Long story short – we feel, and all our guests agree that Charlotte is largely a part of why our wedding was absolutely unforgettable for all the right reasons. We would highly recommend hiring Charlotte to help with any and every aspect of a wedding. For me having her there on the day to organise the finer details and suppliers – something you really don't want to think about (or have time to) – was truly priceless.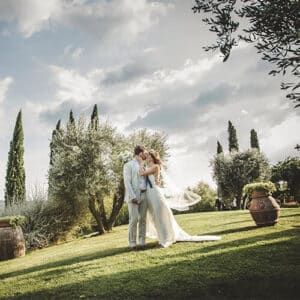 Whitney Macleod, Bride
Charlotte was so organized and so meticulous, she ensured every detail for our big day was absolute perfection! My husband and I live in the US and were planning a destination wedding in Europe. Charlotte planned a 5-day stay for all of our guests at a beautiful villa in Italy, Casa Cornacchi. She found the best-of-the-best vendors, dealt with me changing my mind 100 times (with absolute calm and ease) and created the most beautiful 5 days! She is so accommodating and made this experience completely stress-free for us and all of our guests!! I would highly recommend Charlotte to any and all brides!!
Miriam Dea Refberg, Bride
We cannot speak highly enough of Charlotte. From the moment we met her we knew we were in good hands with the planning of our wedding. Charlotte's passion and dedication for what she does is unparalleled, her attention to detail is amazing and she really listens to you. She was able to make our vision of our dream wedding come true and we felt on the same page every step of the way. She is a true professional and on top of that really lovely to work with. Will miss planning with you!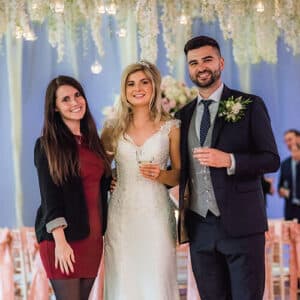 Kate Steele, Bride
Charlotte, we don't know where we can begin to thank you for making our wedding day perfect in every single way. It was seamless from start to finish and we couldn't have picked a better wedding planner! From the moment we met you, you were really professional and we knew we could 100% place our trust in you. You completely took the stress away and reassured us throughout. Thank you for everything, especially for organising the very last minute details on the week of the wedding, which were dealt with instantly and made all the difference. We could not recommend Charlotte enough, for anybody thinking of hiring a wedding planner don't look any further!!
Lots of love the new Mr & Mrs Steele xxx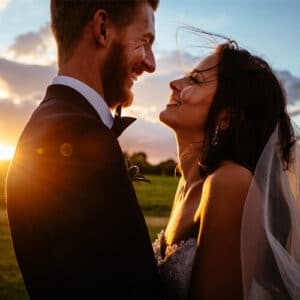 Rebecca Smith, Bride
I am so glad we picked Charlotte and the on the day service she offers for our wedding day. Charlotte made me feel totally relaxed on the day as I knew she had everything under control. Nothing was too much trouble for her and any issues I had in the run up to the wedding I knew I could just pick up the phone and she would have the answer. Thanks again Charlotte for helping our day perfect.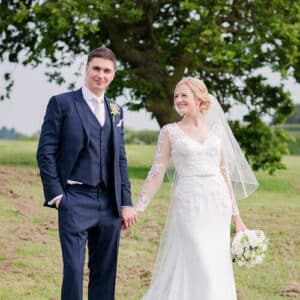 Rebecca Porter, Bride
I decided to book Charlotte for the "on-the-day management" service when I realised I had planned a wedding with more than 20 suppliers and no-one on the day to bring it all together. After my initial meeting with Charlotte I could see straight away that she was organised and professional, and most importantly, unflappable! From day one she went above and beyond my expectations. Charlotte contacted all of my suppliers in the run-up to the wedding to make the final arrangements for the day and agree a running order so that everyone was clear on what was happening and when. This was incredibly useful for communicating the order of events with suppliers and also meant the wedding party knew what to expect on the day.
Charlotte was very generous with her time and commitment, attending planning meetings with the venue owner, coming to the farm on the day before the wedding to help set up and then even helping to tidy up on the day after! The most valuable help however was on the day itself – I was free to get on with getting ready with my bridesmaids without having to worry about a thing. Charlotte was at the farm from dawn right through until the last guest left the party and she worked tirelessly all day to make sure each part went without a hitch. I can honestly say that not one single thing went wrong on the day and a lot of that is down to Charlotte. I didn't have to worry about a thing and I was able to just relax and enjoy seeing our friends and family having a great time!
We can't thank Charlotte enough for her support in making the wedding of our dreams! Whilst I put a lot of effort into the planning and decisions, it would all have been wasted had it not been for Charlotte to bring it all together on the day and I would encourage anyone considering this to go for it – it will be the best wedding decision you will make!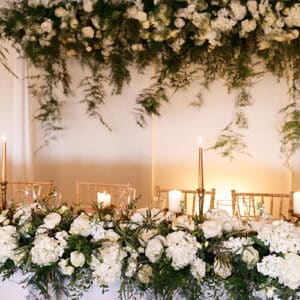 Shane Webber, Photographer
Charlotte and her team plan the most beautiful weddings and are a delight to work with. She is very talented at what she does with a fantastic eye for detail. Would recommend to anyone looking for a wedding planner.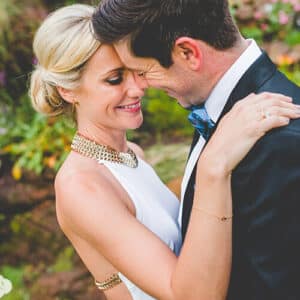 Katie Beveridge, Bride
Charlotte came on board to plan my wedding a mere 8 weeks before the big day! And I honestly don't know what I would have done without her. I am not a very wedding orientated person and although I was excited I wasn't relishing in the actual planning, she however was a star she gave me direction and motivation as well as inspiration.
She also put a spreadsheet together detailing the finances and suppliers as well as liaising and sourcing suppliers ranging from venue dressers to magicians!! Her amazing organisation skills paired with her keen eye for detail and delightful manner ensured I was stress free leading up to the wedding and on the day. Her sheer hard work meant that the venue, the tables, the cake and all the suppliers were in place I did not lift a finger on the day or day before she was truly a machine!! I would highly recommend Charlotte to anyone planning a wedding she is incredibly talented at what she does and she was a joy to work with.
Thank you so much Charlotte you made our day incredible and you were such a great support to me throughout!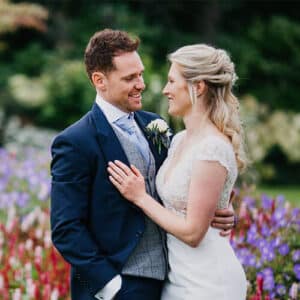 Lucy Lloyd, Bride
I can't recommend Charlotte highly enough!! After setting our wedding date and venue (in a tipi at home). Without a wedding venue manager, we decided we would need someone to manage our weekend wedding, to take any stresses or potential issues off myself, my husband to be or anyone in the wedding party. From the minute I spoke to Charlotte on the phone, to discuss at length the service we were looking for, and the service she offered, we knew that she would be perfect for the job!
From the moment of instructing her we were super impressed with everything she did for us. So many jobs were taken off us, and Charlotte was just amazing. From sorting the whole weekend timetable, to liaising with all suppliers to ensure everything was planning to perfection, Charlotte was involved with every aspect.
She inspired us with some great ideas and was fundamental to our wedding being the special occasion it was. We just wish we could do it all again!! Thank you for all of your help, advice and enthusiasm Charlotte, it was hugely appreciated xx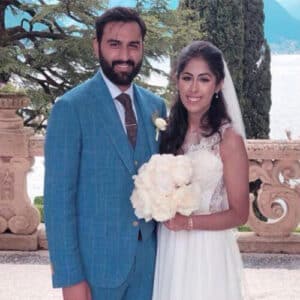 Dr Freedom Singh, Sikh Priest
Recently we were privileged to conduct a destination Sikh Wedding at Lake Como Italy. Charlotte and her team from Charlotte Elise Wedding and Events were the lead planners for the grand 3-day event at a Villa in Italy. Over 150 guests from the UK descended at this exotic location. Charlotte and her team were proactive in aspects of the wedding. They were very easy to work with, had an extremely professional demeanour, always present and on the ball, and were very helpful during the entire set up process. We highly recommend their superb services! Don't hesitate to utilize their services to coordinate your destination wedding anywhere in Europe.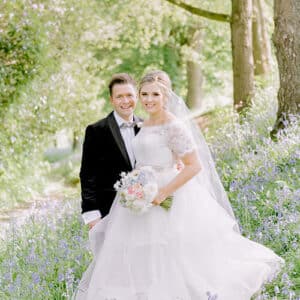 Brittany Steinmiller, Bride
From day one of speaking with Charlotte, I knew she would be the person to help our wedding visions become a reality! We instantly connected over our love for the Father of the Bride film and how I envisioned the style to be reminiscent of the movie with a modern approach, she knew right away what I meant. Charlotte's attention to detail, reassurance that no issue is too big or too small to overcome, was also able to be our voice by ensuring that our needs and wants were met by all suppliers, and her passion to strive for the greatest end product is next to none!!! All of these things and more took an immense pressure off of our shoulders, especially living in Los Angeles and wanting a Cheshire wedding, not to mention the on the day of the wedding sense of relief to have Charlotte there by our side making sure all facets went to plan. Thank you times a million Charlotte for all of your help!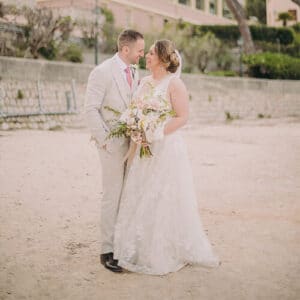 Joanne Gardner, Bride
When we got engaged I didn't think I had a vision for what we wanted for our wedding. That's why I searched for a wedding planner to help, I'm SO glad I did. From the first meeting with Charlotte I knew I was in safe hands, she really understood what it was I wanted to achieve when I didn't really know it myself. From start to finish she was wonderful and went above and beyond. Many see a wedding planner as an extravagance but they really shouldn't, it took all the stress off us especially on our special day as Charlotte co-ordinated everything and we could just enjoy ourselves. Thank you Charlotte. Xx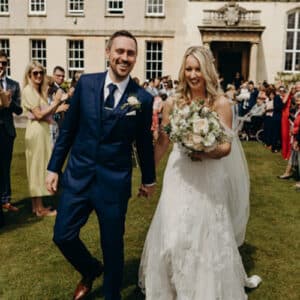 Michelle Lawton, Bride
Charlotte is the most organised person I have ever met, she is always on hand day or night to help with anything at all. Nothing was ever too much trouble and she always responded to all emails very promptly. She was so organised at every meeting and my venue was amazed by her. She was everything we hoped and more!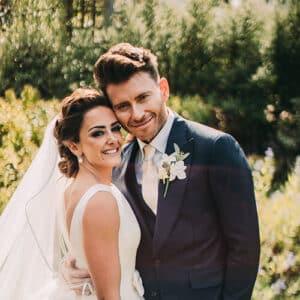 Hanna Kinsella, Bride
Charlotte was absolutely outstanding. So professional, calming and organised. I truly could not have pulled off such a magnificent wedding without her!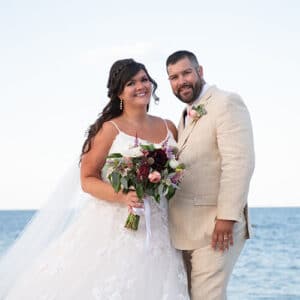 Kelly Lawrence, Bride
Charlotte is amazing!!! I didn't have the easiest wedding to plan as it originally was slated to be in Tuscany Italy, but due to Covid had to be replanned and moved a few times! Charlotte didn't miss a beat in making sure that my vendors and planning was moved and rearranged perfectly! She negotiated vendor pricing and made sure I kept my sanity during all the ups and downs I faced with navigating Covid rules and restrictions! She is absolutely lovely and easy to deal with and I can't recommend her enough! My wedding was perfect and I could not have done it without Charlotte! I can not recommend her enough!