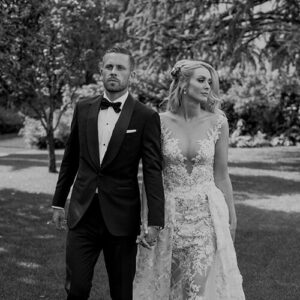 Gylfi Sigurdsson & Alexandra Ivarsdottir, Bride & Groom
Charlotte and her team did an amazing job for us on our wedding day. She managed to make our dreams a reality and it was so wonderful to see everything come together on our weekend in Italy. We managed to have a stress free event and really enjoy ourselves. She was there for us from day one and made our wedding so special. We were really happy with the suppliers and everyone that worked on the wedding.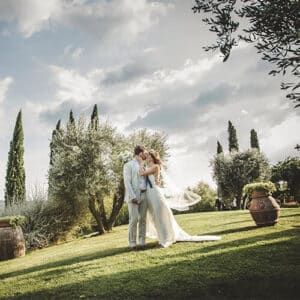 Whitney Macleod, Bride
Charlotte was so organized and so meticulous, she ensured every detail for our big day was absolute perfection! My husband and I live in the US and were planning a destination wedding in Europe. Charlotte planned a 5-day stay for all of our guests at a beautiful villa in Italy, Casa Cornacchi. She found the best-of-the-best vendors, dealt with me changing my mind 100 times (with absolute calm and ease) and created the most beautiful 5 days! She is so accommodating and made this experience completely stress-free for us and all of our guests!! I would highly recommend Charlotte to any and all brides!!