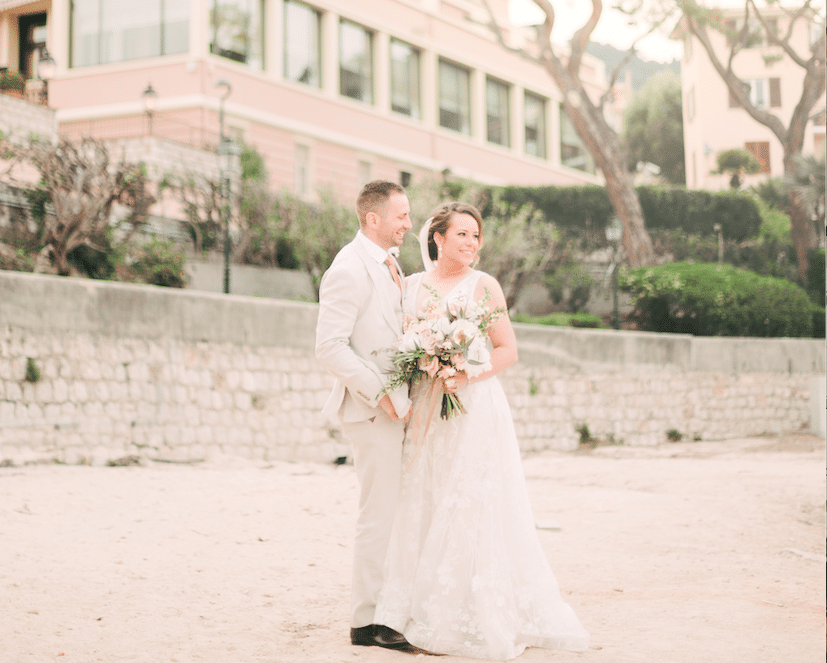 Joanne and Dave's picture-perfect South of France wedding was a dream to work on. We first Joanne about two years ago and she explained that she wanted an intimate South of France wedding with her nearest and dearest followed by a big party in the UK to celebrate afterwards. We worked closely with Joanne and Dave to plan both of these wonderful events.
The South of France had always been a favourite location for them to visit as a family and so we settled on the beautiful Royal Riviera Hotel in Saint-Jean-Cap-Ferrat. With 30 of their closest friends and family we planned a 2 day party starting with a Pizza Party at the marina the night before the wedding. The day of the wedding the weather was breezy but luckily sunny and therefore the outdoor ceremony overlooking the sea with a moon arch to frame it was perfect. The evening followed with drinks, canapes, dinner, speeches and dancing and everyone had the final day to relax before flying back to the UK.
A couple of weeks later was the UK party in The Vincent Hotel in Southport. With over 100 of their friends this time we had music from the amazing Six15, flowers from Verdure and hair/makeup and glitter bar from Flossy and Leigh. With a slideshow of pictures from the South of France guests were able to have a sneak peek of the wedding that took place a couple of weeks earlier!
Photographer – Claire Macintyre
Hair/Makeup – Flossy and Leigh
Music – Six15